"If there was a choice on spending a lot of money on accessories or dress, I always chose accessories. I think jewelry can change an outfit more than anything else. "
-Iris Apfel
In the world of ready to wear, it is harder and harder to distinguish yourself and make a statement. Beautifully sewed fabrics and trims no longer make a head-turner outfit, you do. You make an outfit your own by accessorizing it. Accessories help you create your style and express your personality, create variation in your wardrobe.
With the power of accessories, you can create at least 5 variations for every outfit and every time it will look like something new.
Imagine the possibilities, do your math and the results will just astonish you. How does the idea of wearing something new every time you step out sound to you? It certainly brightens up our eyes.
The Closet Drama brings to you a wide range of accessories curated to cater to all your fashion styling needs. From a romantic candle dinner date to a casual outing with friends to best friend's wedding, we have accessories to suit all the occasions.
We have a collection of Indian Jewelry, Contemporary Jewelry,  Semi-Precious Jewelry Juttis, Kolhapuris, Clutches & Potlis. Not only these pieces make an amazing investment for your wardrobe, but they also make an excellent gift choice as well.
Our Indian Jewelry collection is a finely crafted collection, with pieces exuding fine craftmanship of artisans from Rajasthan & Gujrat. The traditional techniques and forms of jewelry like Kundan, meenakari & jadau jewelry make up our beautiful collection. The products like necklaces, bridal necklaces, chandbalis, jhumkas and more, are all designed to suit occasions like weddings and other festivities.
Our Contemporary Jewelry Collection is vibrant curation of studs, hoops, dangler and drop earrings. Classic designs, geometric shapes, and styles that can be paired with western, indo-western and indian outfits. This is one of the most versatile collections available online.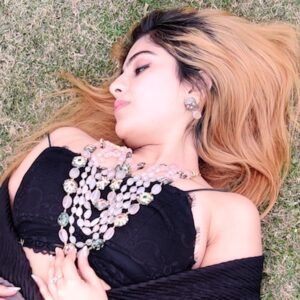 Our Semi-Precious Jewelry collection is a meticulously curated collection of natural gemstones jewelry; ranging from rose quartz to emeralds and tourmalines and more. From string necklaces to designer earrings, you can indulge in a lot.
Our Juttis Collection wide variety of embellished, hand-embroidered and handcrafted juttis. Pair them with any of your outfits and make a statement. These comfortable & gorgeous pairs are handmade by artisans from Punjab.
With summers kicking in, we launched your favorite kolhapuris but with a twist. Our Kolhapuris are available in vibrant colors with bohemian and floral embellishments.
Keep is elegant and stylish with compact and attractive box clutches. Our range of clutches is designed to accentuate your outfit and not subdue them. Available in a variety of shapes and materials, these bags are the accessories you would love to indulge into.
If you are not a fan of stiff boxes, we have an exciting range of beautifully embellished potlis. Style them with your lehengas, suits, denims or dresses, these beautiful handmade beauties will give you ample space to stuff your essential without compromising your look.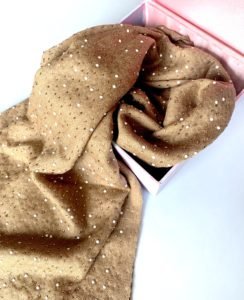 Our Stoles Collection helps you add layers in style. Beat the chill with layers of cashmere & wool.
Our collection of scarves is designed keeping the chic factor in mind. Style them as wraps or throws or just wrap them around your neck, they will add a whole new dimension to your outfit.
So what are you waiting for girls, explore our collections now.  Enhance your wardrobe with the exclusive and exquisite range of accessories.
The Closet Drama accessories are also available on Etsy.